Buying for Business or EDU?
Send your quotation requests to quote@3dwholesale.com to receive your sales-tax exemption and special promotions.
Highlights
High-Density 10W Laser Power -- Adopting ultra-thin laser beam shaping technology, the laser output power of the SCULPFUN S10 laser engraver is increased to 10W, which is twice that of the S9. But it obtains the same ultra-thin laser beam with 0.08mm focus as S9, which means S10 has higher energy density, stronger cutting penetration, and engraving capabilities. It can cut high-density woods such as MDF and walnut easier.
Industrial-grade Engraving Accuracy -- S10 laser engraving machine features an industrial high-precision anti-shake linear X-axis slide rail, which avoids the wave line marks that other laser engravers appear when engraving or cutting and improves its engraving accuracy. It also comes with a more advanced 32-bit chip motherboard to increase the speed of computing and processing and make the engraving more accurate.
Powerful High-Speed Air Assist -- S10 laser cutter comes with a high-speed air assist nozzle and tube design. It can spray high-speed airflow up to 14.5m/s and greatly improve the cutting penetration, cutting efficiency, and cutting quality when connected to the 30L/min 0.03Mpa air compressor(need to buy additional) it fits.
Adjustable Laser Eye Shield -- With the upgrade of the S10 laser head, the laser filter shield which blocks the dazzling laser is also upgraded to be adjustable. It can be adjusted up or down, flipped, or removed to meet your needs.
Protective goggles included -- Since the laser is more powerful, we still provide you with a pair of laser protective goggles to provide adequate protection for your eyes and an A4 steel pad to protect your table from laser damage.
Widely Compatibility -- SCULPFUN S10 laser engraver for wood and metal is compatible with software such as LaserGRBL, LightBurn, Benbox, GrblController, LiteFire, supports Windows system and MAC system(LightBurn), supports file formats NC, BMP, JPG, PNG, DXF, and other image formats.
We provide a 12-months warranty for the product. If you have any questions about it, please feel free to contact us at any time.
Powerful high-speed air assist
S10 is equipped with a high-speed air assist nozzle. The difference between this nozzle is that it has an advanced fluid mechanics design to utilize the air pressure better. When using the same air compressor, the S10 sprays airflow faster. For example, when using a 30L/min, 0.03Mpa air compressor, the S10 nozzle will spray high-speed airflow up to 14.5m/s. This will greatly improve the cutting penetration and cutting efficiency.
Ultra-thin high density 10W laser beam shaping technology
The S10 laser output power is increased to 10W, which is twice that of the S9. But S10 obtains the same ultra-thin laser beam with 0.08mm focus as S9, which means S10 has higher energy density, stronger cutting penetration, and engraving capabilities.
Faster, stronger, cleaner
Combining advanced high-speed air-assist and 10W high-density laser, S10 shows comparable to industrial-grade wood cutting performance: First, the cutting efficiency is greatly improved, cut faster; Second, the cutting penetration is more substantial, and many high-density kinds of wood can be cut; Third, the cutting surface is cleaner, the powerful airflow blows away the residue, so that there is no stain on the surface of the cutting object.
Industrial-grade cutting accuracy
S10 adopts industrial high-precision linear slide rail X-axis, which makes it get industrial-grade engraving accuracy. When comparing the small engraving details, S10 does not have the wave lines that other ordinary engraving machines appear.
More advanced and upgradable 32-bit motherboard
The S10 motherboard uses 32-bit chips, with faster computing speed, and it still reserves Z-axis and limits switch functions to facilitate people to upgrade the engraving machine. It still perfectly supports laser cutting software like Lightburn and LaserGRBL.
Expandable engraving area
S10 keeps a Y-axis expandable design like S9, the original engraving area is about 400x400mm, but you can buy an S10 Y-axis extension kit to expand the engraving area to 400X950mm, which can help you get 230% of the engraving area at a meager price. This can help you better deal with large-area engraving or cutting work.
Adjustable laser eye shield
The S10 laser is equipped with a detachable eye shield, which will not dazzle even without glasses. And if you don't need it, you can easily disassemble the eye shield.
Safe design
There is a very safe and eye-catching power switch on the machine, you can directly and quickly turn off the power in an emergency. The all-metal body makes the machine very sturdy and durable.
A4 steel pad
The free A4 size steel pad can protect the table from laser damage. Isolate fire hazards.
Square measuring ruler
The X-axis and Y-axis contain precise scale lines, which is convenient for you to measure the size of engraving objects quickly. The 400x400mm large-area engraving interval can meet your various engraving needs. 
General

Brand: SCULPFUN
Type: Laser Engraver
Model: S10

Specification
Diode laser output power: 10W
The inner diameter of the air nozzle: 7.5mm
Laser wavelength: 455±5nm
Engraving accuracy: 0.01mm
Engraving area size: 410*400mm
Focusing method: fixed focus + sliding device
Laser protection cover: Equipped with a detachable laser cover to protect the eyes.
Machine power consumption: about 36W

Engraving/cutting materials
Engraving material: all kinds of wood (including walnut, cherry and other high-density wood), MDF, bamboo, cardboard, plastic, leather, PCB board, alumina, 304 stainless steel, ceramic, dark stone
Cutting material: all kinds of wood (including walnut, cherry and other high-density wood), MDF, acrylic, cardboard, bamboo, some plastic boards, leather, PCB boards

Laser software: LaserGRBL, LightBurn, LaserGRBL, LightBurn, Benbox, GrblController, LiteFire, support Windows system, support MAC system.
Supported file formats: NC, BMP, JPG, PNG, DXF and other image formats.
Data transfer method: USB connection

Power supply
Power input: 100-240V AC, 50/60HZ
Output: 12V 5A
Weight & Size
Product weight: 3.42kg
Packing weight: 5.13kg
Packing size: 600x345x130mm
Package Contents

1 x X-axis assembly
2 x X profiles
2 x Y profiles
1 x Control Box Assembly
3 x support feet
1 x S10 laser
1 x 12V 5A power adapter
1 x power cord
1 x USB cable
1 x Air Tube
3 x Tool bag
1 x Laser Goggles
1 x Test wood board
1 x A4 size metal pad
Step 1-6 Install the package
1 x User Manual
We work very hard to ensure that we offer the absolute best prices online. If you find another online store that offers a lower price than us within six months of your purchase date please let us know and we will refund your original payment for the difference.
We want you to feel confident that you are getting the absolute best price for the product you are ordering. If you find that our own website has a lower price for the same item you have ordered within six months of your purchase date will refund the difference as well.
To request your partial refund simply e-mail us a link to the same product on our website, or on our competitors' website within six months from the date of your order and we will process the credit accordingly.

Our 100% Price Guarantee has some limitations:
You must purchase the item from our website before requesting your Price Match Guarantee
Promotions such as rebates and buy one, get one free, or limited time sale offers are not eligible
The item must be in stock on the competitor's website
The competitor must be an online store, they may not have a retail location
A price change due to a manufacturers price rule change is not included
The website cannot be a discounter or auction website (i.e.; eBay, overstock, etc.)
The competitor must be an Authorized Retailer of the product in question
The Price Match Guarantee includes the item price and the shipping charges, it excludes sales tax
Payment & Security
Your payment information is processed securely. We do not store credit card details nor have access to your credit card information.
All payment installments accepted
Select your preferred payment installment provider at checkout and enjoy flexible payment plans.
We accept all major Crypto
Select 
 on checkout to pay with your Crypto wallet.
Videos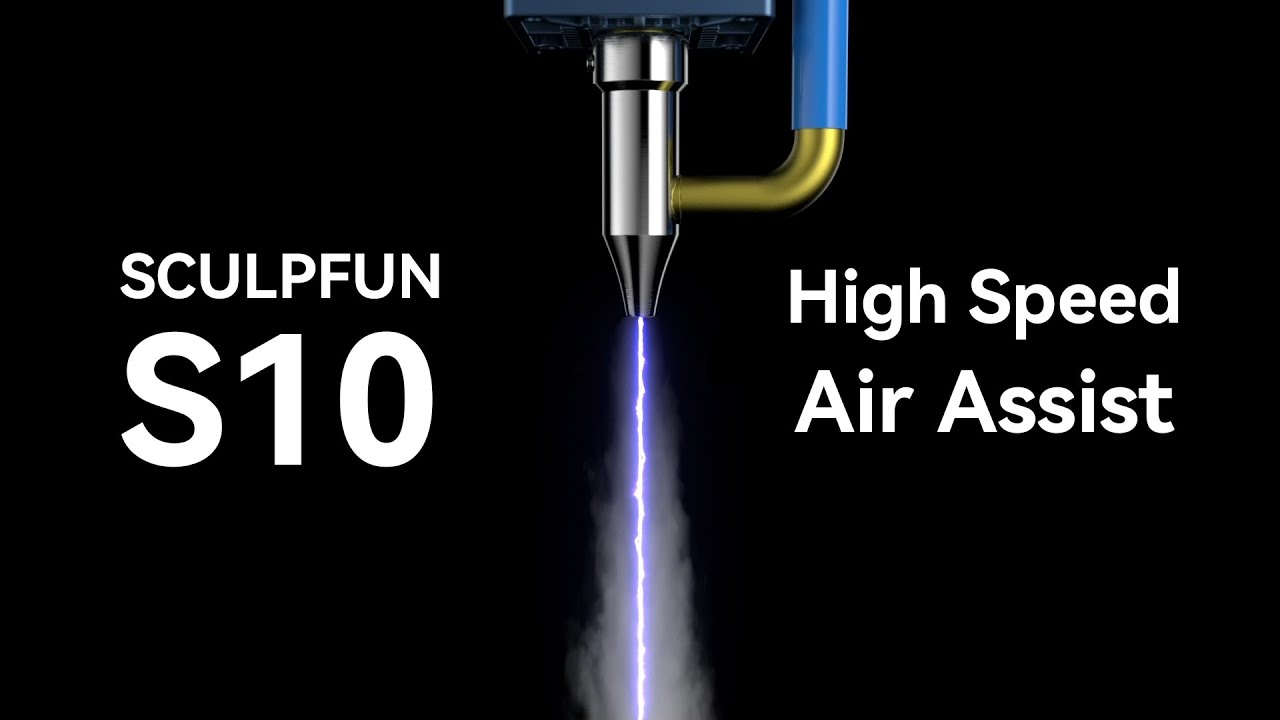 Frequently asked questions
Shipping
We try to ship the fastest way possible; however, it may take from 4 to 12 business days to receive your goods. For some items, it may take even longer due to their size and weight. For items in pre-order, we cannot give any ETA, and it may take as long as it takes for us to restock
We use all major carriers including UPS FEDEX DHL and USPS. it depends on the cost effectiveness in each area. As some of our items are vary heavy, we may consider shipping it with alternative methods (such as LTL freight).
We will send out an email to confirm that your order has been shipped, and we will provide a tracking number for you to know when your order is out for delivery. If you want to use your order number to track your order you could track your order here
Any question?
If we still haven't answered your question, you can contact us below and we will get back to you as soon as possible.